7 Benefits of CMMS for Commercial Real Estate.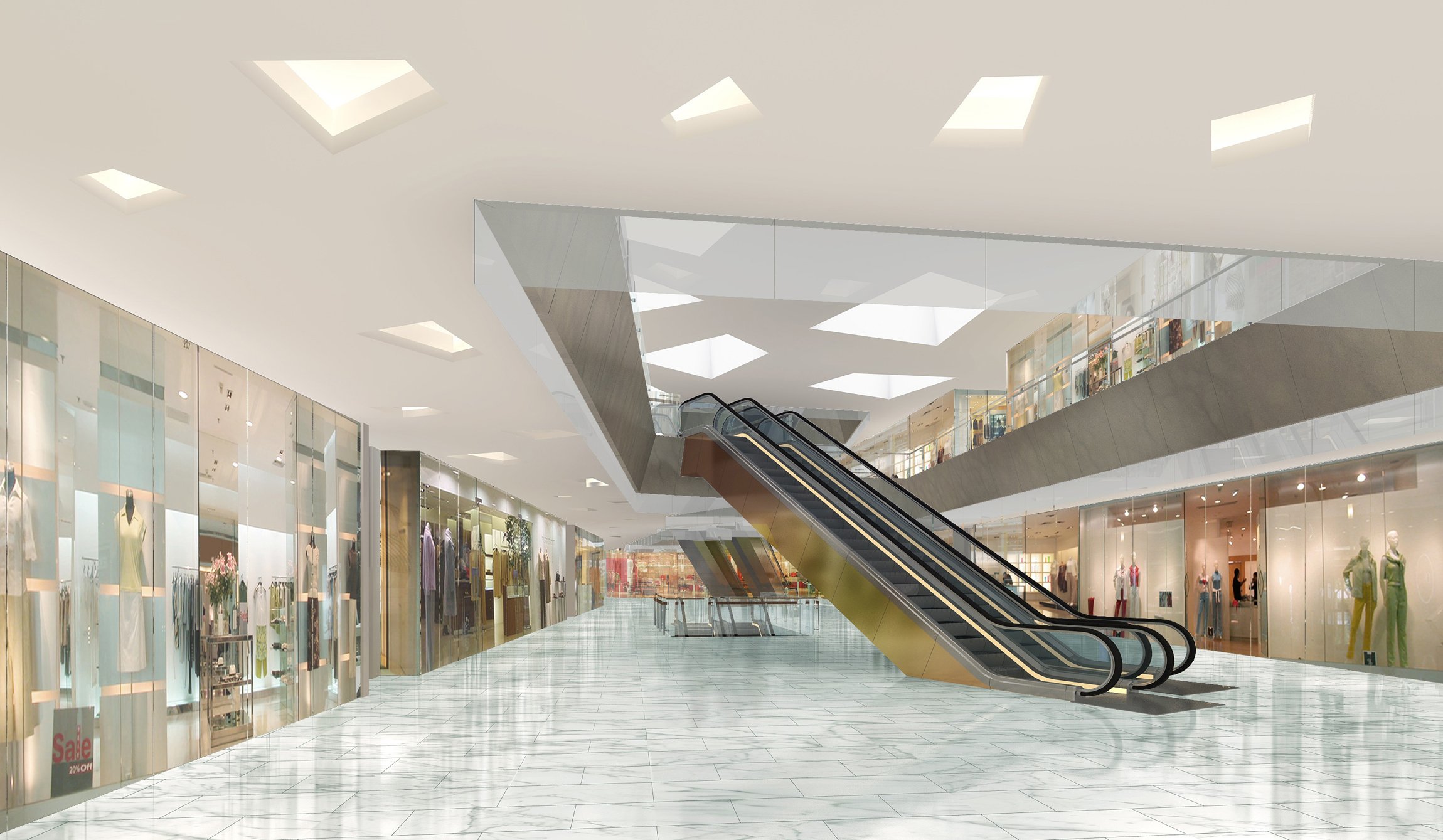 By Bergen Adair for FacilityONE Technologies

Managing commercial real estate properties can be costly and difficult. From grounds maintenance to work order requests to audit trails, tasks can easily build up and spiral out of control. But did you know that there's software for that? Computerized maintenance management software (CMMS) provides property maintenance management that will make your managers' lives so much easier!
What is CMMS?
First, let's do a quick rundown of the definition of CMMS. If you're well-versed in the business software world, this is the chance for you to skip ahead — for the rest of you, let's dive in.
Computerized maintenance management systems is a type of software that helps users manage routine maintenance tasks and assets. Some of the features of CMMS include:
Work Order Management
Preventive Maintenance Scheduling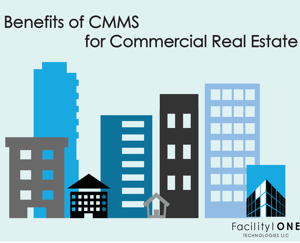 Fleet Management
Predictive Maintenance
Risk Management
Mobile Access
CMMS streamlines and organizes the often-chaotic tasks and world of property management into a manageable operation. Along with enterprise asset management (EAM) and facilities management (FM), the CMMS branch of maintenance software has you covered.
Each module of CMMS brings something special to the table regardless of industry, but it offers some unique benefits to property managers of commercial real estate. Here are just a few of them:
Work Order Management
Every task that needs to be completed can be written down on a spreadsheet, then filled in when completed. Hopefully by the right person. Hopefully on time. Hopefully at all! CMMS takes the "hopefullys" out of the equation. Work order management (WOM) modules allow users to set access levels, generate auto-alerts when tasks are assigned or moved along the pipeline and store past work orders for perpetuity.

Preventive Maintenance Scheduling
You don't wait until your dryer has caught fire to clean out the lint trap. Preventive maintenance takes this concept and applies it on a broader scale. CMMS helps users create consistent routine maintenance schedules to keep their properties in top shape. Don't let gutters, mold, termites or other issues associated with aging and neglect damage your property.

Fleet Management
Do you provide vehicles to your technicians or maintenance staff to get around the properties? Small organizations may not need the fleet management capabilities of CMMS, but enterprises with multiple locations or a sprawling facility might find this module very useful. From simple check-out systems to geo-location tracking, CMMS helps you stay on top of your vehicles.
Predictive Maintenance
If preventive maintenance is cleaning out the lint trap, predictive maintenance is monitoring the heating coil and replacing it when it starts to run out. CMMS helps users monitor parts of an asset that are most likely to fail first in order to get the most out of those parts. For property managers, this might involve monitoring insulation levels, HVAC units, lighting, gas meters, etc. By keeping a close eye on the features of your buildings most likely to have issues, you can catch them when they begin to cause problems.
Risk Management
Another perk of the detailed reports and records CMMS makes possible is risk management. If you have to file an insurance claim, now you have detailed records of the property's worth and condition. You can also flag potential problems in the asset profile in order to ensure your technicians are aware of it and mitigate problems before they arise. Plus, you reduce your financial risk from unexpected repair problems.
Mobile Access
More and more CMMS solutions offer mobile apps or interfaces that make using the CMMS a breeze for technicians. Who wants to try to remember things until you can get to a computer? That's a surefire way to get errors or forgotten work orders. With CMMS like FacilityONE, techs can fill out work orders and send them off for approval on-site from a mobile device. It doesn't get much easier than that!
And more
Did we mention that every aspect of CMMS can save you money in the long run? Because it will. WOM keeps your employees on task and prevents the need for emergency overtime. Preventive maintenance offers low-cost repairs on a consistent basis rather than very pricey issues or replacements. Predictive maintenance lets you get the most out of your assets. Fleet management prevents loss. The price-cutting benefits vastly outweigh the cost of the software in almost every instance of proper CMMS usage, so you have nothing to lose.
CMMS can completely change your workflows for the better and make your operation run like a well-oiled machine.
Are you looking for the perfect CMMS solution for your commercial real estate? Get in touch with us for a no-strings-attached price quote.