Our Top 5 Work Boots For Any Budget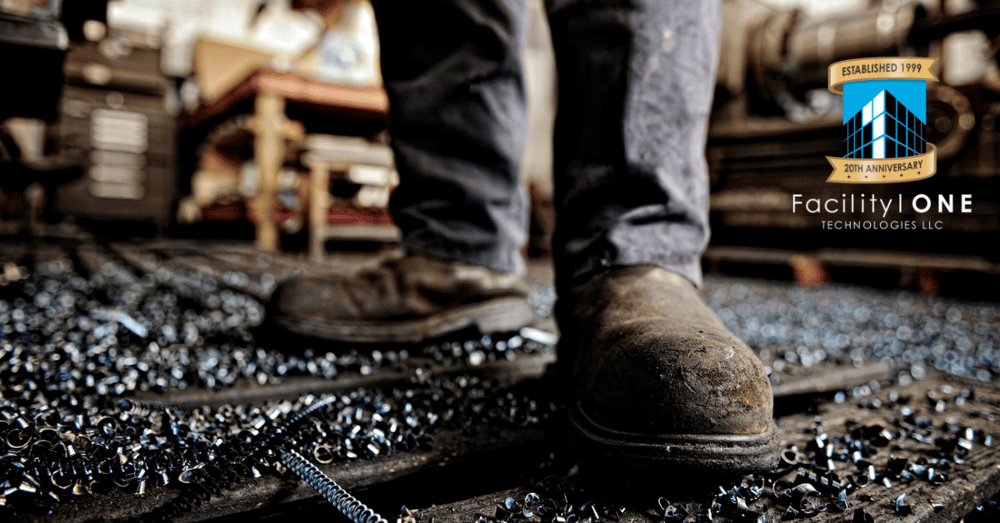 by Bergen Adair for FacilityONE Technologies

Working on construction sites, in factories or on plant facilities is a taxing job, and it takes a serious toll on your gear. One of the most important parts of a safe work uniform is a pair of sturdy, comfortable boots that can stand up to the elements and keep you on your feet. This list breaks down some of the best work boots for every budget so you can focus on work.
Best Budget ($50-$150)
For those on a tight budget, there are still plenty of boots on the market that can handle the demands of a labor job.
These super-classic Timberland work boots run from 80-140 USD and come in a range of colors and finishes. The smooth leather exterior laces tight and stays put, fitting to your foot for ultimate comfort. These boots are durable, offering moisture-wicking and water resistance. They are rated for electrical safety and offer slip-resistant soles.
The steel toe and high collar keep toes and ankles alike safe from workplace accidents. These need more breaking in than some options on this list, but the adjustment period is typically brief. The soles are often the first part to separate on these boots, and some users report insole abnormalities as the boot wears.
This affordable boot from Caterpillar offers top-quality features at a budget price. The abrasion-resistant non-slip soles and moisture-slicking leather exterior are constructed with Goodyear Welt construction, ensuring durability. The ultra-thick leather takes a while to break in, but will mold to your foot to offer comfort. These boots are incredibly popular for being secondary boots to wear in conditions that will trash even the most expensive boots.
These heavy boots have a solid build that may take some getting used to, and while they're great for dirt and construction, they don't offer as much shock absorption as thicker-in soled brands. They don't do well in wet conditions, and the break-in period is mentioned as a significant con in most reviews, so keep that in mind.
Best Mid-Range ($150-$200)
If you're able to spend a little more, these mid-range boots can go the extra mile in comfort and durability.
This classic work boot is a 30-year tradition at Timberland, and continues to hold a bestseller slot. It has been featured in both most comfortable and best overall lists all across the internet, and at a comfortable mid-range price of between 150-170 USD, it offers excellent bang for your buck.
Constructed from a waterproof leather exterior and polyurethane foot-bed works to combat odor as well as keep feet dry and comfortable. They also need very little break-in time. The aluminum alloy toe offers the protection of a steel toe without the hefty weight, and the Timberland's soles are slip, oil and abrasion resistant — they are also electric-hazard protected!
This boot has a reputation for standing up to 2 years of heavy use and is considered mid-grade for durability. A main con is that the soles are usually the first thing to go, and the cement construction tends to deteriorate more quickly than some alternatives.
Best High End ($201+)
Big spenders, these boots will usually pay for themselves if you take good care of them. These are the higher-cost best boots on the market.
If you're looking for style and function, the Red Wing is a great option. Clocking in between 200-280 USD, these stand-out boots have been a staple of the U.S. working class since they began production in the first World War. The ultra-thick sole offers cushioning and split-protection, as well as insulation from a range of safety hazards.
One con is the time it takes between purchasing and wearing — these boots are notorious for needing to be broken in before they are fully comfortable. That being said, once they've formed to your unique foot shape, you'll never want to go back.
The triple-stitched seams increase the boot's durability, and the lightweight construction keeps you comfortable on your feet. These boots, if properly cared for, can last up to ten years! And if you do wear them out, Red Wing offers full repair services, so you can just replace the part that's worn and save yourself some cash on a full replacement.
Thorogood is another old-school brand with an iconic image. Many of the high-end boots come in at the higher price point because of the style they offer in addition to practicality. These classic boots are both functional and fashionable, and they can be yours for between 215-240 USD. The tobacco-tanned leather finish gives these boots a robust color that's anything but basic, and cotton lining makes them breathable.
They sit high on the ankle to prevent rolling, and the shock-absorbent sole make them great for a range of job sites. The Thorogoods have little to no break-in period and have all the protection necessary.
Well, there you have it! Did we miss your favorite pair? What work boots do you swear by? Let us know in the comments below or hit us up on social media!