Top 4 Power Tool Brands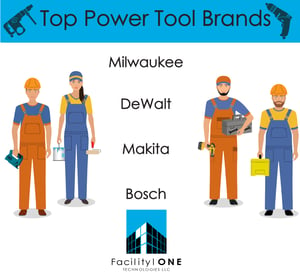 It's an age old question: which brand of power tools should you buy? They'll hopefully last you years through a career in the trades, and they cost an arm and a leg, so you want to make the right choice. While every job is different and requires different tools, there are some brands that stand out from the rest. Here is a collection of reviews and specs from across the internet to help you make the right choice when you're buying new tools. Here are the top four power tool brands:


Milwaukee Tool Corporation

This brand touts the top spot in almost every review compilation on the internet, and it's not hard to see why. Founded in 1924, this company has been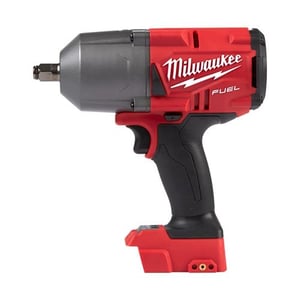 providing tools to tradesmen for nearly a century. This brand began as a repair business and branched out with an electric hand drill designed for Henry Ford. It was purchased by the Hong-Kong based corporation Techtronic in 2005.
Since its inception, Milwaukee has been producing top-of-the-line tools with long-lasting battery power and reliable performance. They have a reputation for the efficiency and longevity of their proprietary electric motors, resulting in some of the longest battery-life of any tool brand.
That being said, Milwaukee also comes with one of the highest price tags money can buy. Most of the reviews of their products have similar conclusions — they're amazing, but only worth the money if you intend to use them hard every day. It typically offers a five-year warranty on most of its tools, promising to replace any tool that fails due to a manufacturing defect.
DeWalt
DeWalt also began in 1924 in Pennsylvania and was kicked off by the invention of the original radial arm saw. It was purchased by Black and Decker in 1960, and is known for its line of highly efficient cordless tools.
DeWalt's warranty for replacing any tool that fails due to a manufacturing error lasts three years. It produces machines that are consistently durable, reliable and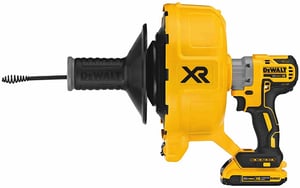 efficient. It created the first hybrid voltage battery pack in the industry known as the FLEXVOLT that can run at either 20V or 60V depending on the type of tool it is placed into.
Known for its easy-to-recognize black and yellow branding, DeWalt is in the mid- to upper-tier price range for tools. Its tools are generally a bit bulkier and heavier than those of many of the competitors. It typically offers more power, torque and durability by sacrificing ease of use and design.


Makita
This Japanese company came onto the scene in 1915 in the electric motor industry and produced its first power tool in 1958. By 1978 it had created a cordless tool, and since then it has become a giant in the power tool game.
This brand is one of the most innovative in the industry as one of the earliest to tout cordless technology, and offers a sleeker, less hefty design than many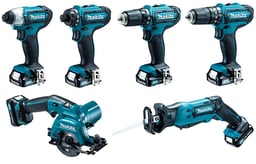 competitors. This makes it ideal for home projects and DIY. In many reviews it is suggested that these tools are somewhat less durable than others, but with a matching warranty to most other brands Makita seems to be confident in their tool construction: like DeWalt, they offer a three-year warranty on products that fail due to manufacturing errors. These tools are usually slightly more affordable than Milwaukee or DeWalt, but that can vary based on the toolset.
Bosch
Founded in 1886, this company began as a workshop and expanded from a telephone installation company into a range of high-quality tools. Its first electric tool was a hair trimmer released in 1928, and the success of this venture made the company interested in launching into other electric tools.
Bosch offers a robust range of tools that can meet every need from the job-site to the garage with a Durashield housing that offers durability on every tool. This company is the most affordable option of the four listed while still providing top-of-the-line products. They are often more compact than other options, which can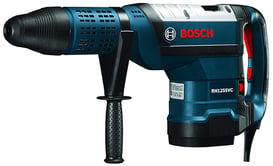 come at the cost of reliability and longevity.
You only get a one-year manufacturing error warranty on Bosch tools, so make sure to treat them right in order to get more use out of them.
After these four which vie for the top spots on almost review, the consensus gets a little bit murkier.
Here are some of the runner-ups in no particular order:
Which power tool brands do you think are the best? Leave a comment and tell us what you think!